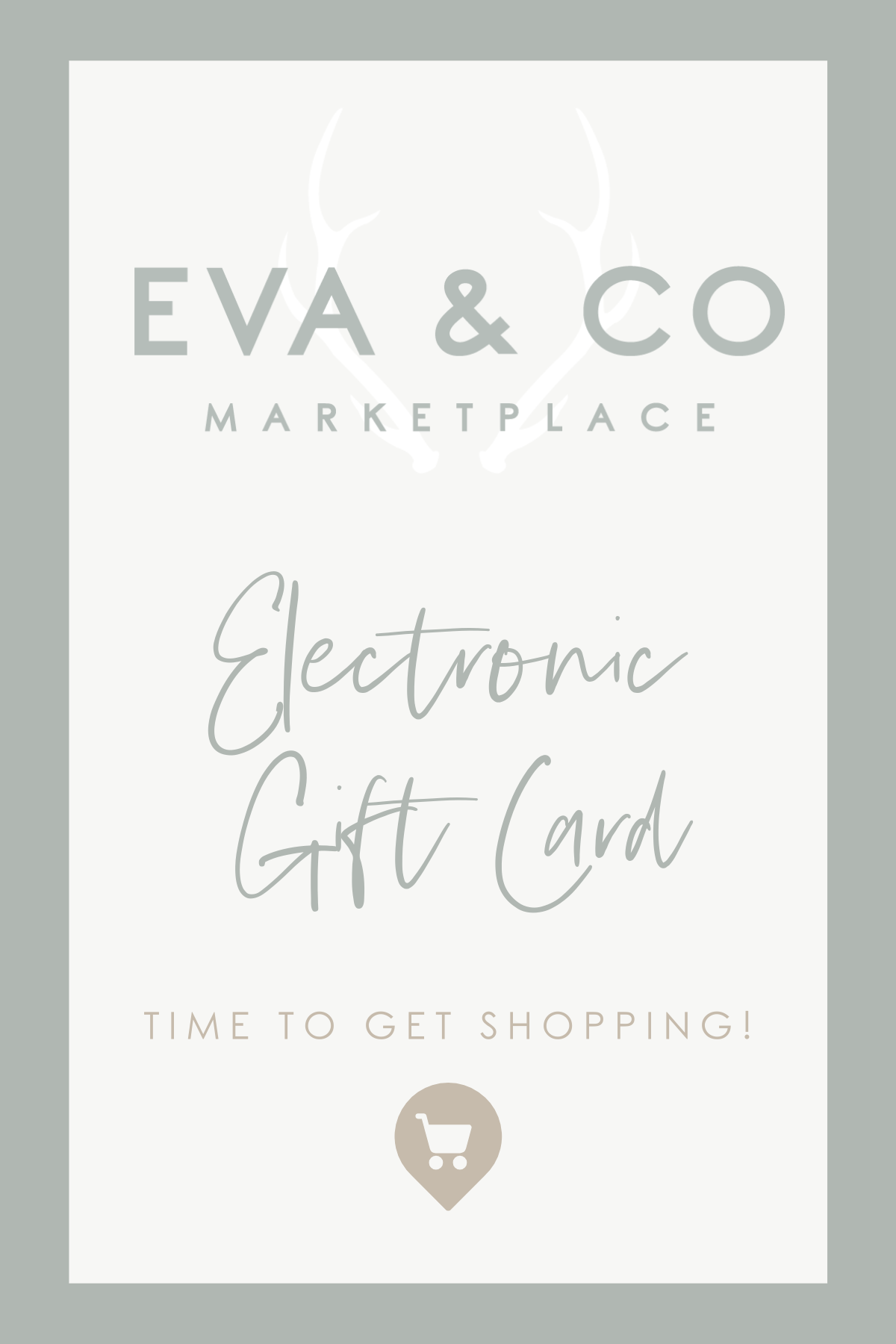 Eva & Co Digital Gift Card
DESCRIPTION
Want to share your love for Eva & Co? This digital gift card is the perfect way to surprise your friends and family with a little love in their inbox!
Digital gift cards can be used to purchase ANY item in the shop, including the Eva Shockey Presets. Digital gift cards do not expire and can be used for items currently in the shop or saved for future launches - hint, hint, LOTS of new items are coming in September!
**When you purchase, be sure to put the email in at checkout for where you'd like the gift card delivered.