HEY THERE. HERE'S WHY WE STARTED.
AND WHY WE HOPE YOU STAY WITH US.
Eva Shockey's passion for creating naturally beautiful spaces where loved ones can gather and feel at home is at the heart of Eva & Co. We want to inspire you to live every day full of love through our collection of custom-designed lifestyle products, including home decor, jewelry and digital presets.
The Eva & Co. Marketplace features custom designed items sourced mainly from U.S. small businesses, which is why we offer limited-run collections that are small in quantity but FULL of heart!
Each season, we launch a new collection of products that are designed to make both you and your home feel naturally beautiful from the inside out. If you don't want to miss out on shopping these launches first, then sign up to become a VIP subscriber HERE.
Thank you for tagging along with us on this journey!
xo, Eva & team!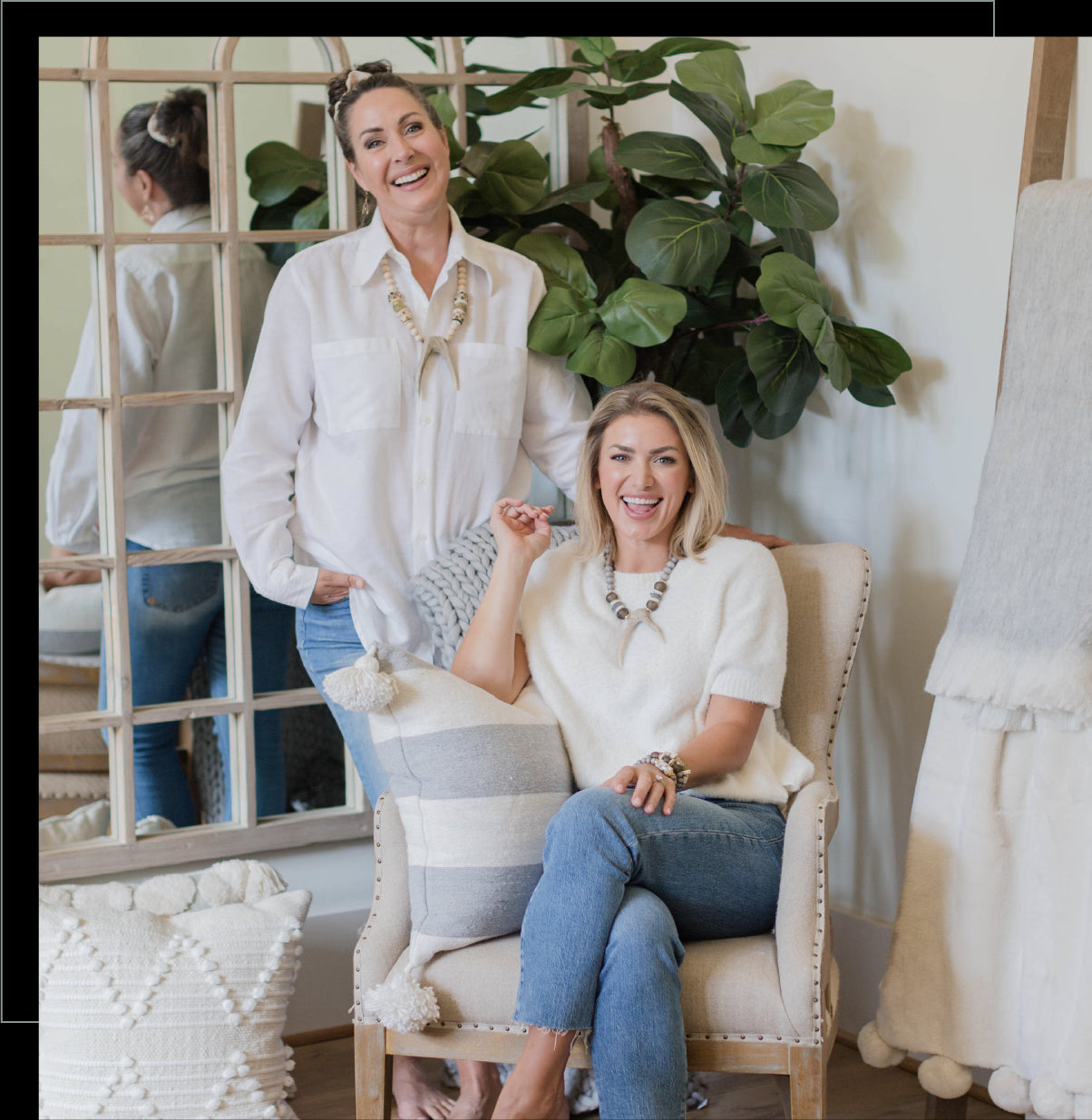 MEET CINDY SHOCKEY, CREATIVE DIRECTOR OF EVA & CO!
Cindy is an award-winning furniture and interior designer with her pieces being sold across North America.
Eva & Co. is extremely lucky to have her vision guide the design of our home decor items that radiate an effortless and natural beauty.
Contact Us
We can't wait to chat with you! Enter your message below to make sure your email goes to the right place. We love to hear as much detail as possible so we can know exactly how to help you!
If you prefer to email directly, please reach out to us at hello@evaandco.com. Talk soon, friend!
We aim to answer all emails within our normal business hours of M-F, 9AM-4PM.